Reduce checkout abandonment rate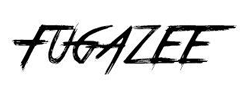 Business Background:
Fugazee was created in 2015 with a sole mission to change the streetwear scene in India. We did not follow any of the ongoing business antics but made our journey through the streets of India online by creating outfits nobody else were doing.
Brand Objective:
Fugazee wanted to maximize digital marketing spends with corrective measurements.

They wanted to track each step in user journey flow to reduce abandon rate.  
Task & Challenges:
Checkout page abandon rate was too high.

There were limited insights about user bounce rate.

Need to maximize the return on media investment.
The Approach:
Evaluate drop offs by enhance ecommerce funnel with multiple segments. Analyse data of cross multiple channels and user touch points.

We analysed that user get confused in so many checkout options. So, recommended to reduce the checkout options
Outcome:
Reduced abandonment rate up to

2X

Abandonment rate Before optimization –

62%

Abandonment rate After optimization – 32

%